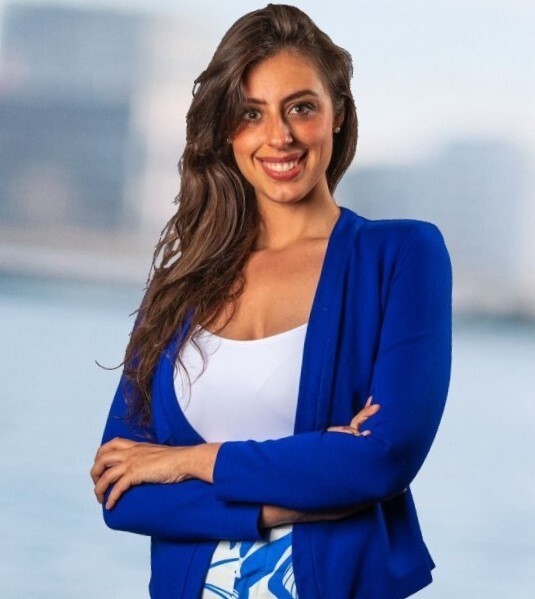 On 13 March 2023, Rebecca Schenato took up her role as Marketing & Communications Manager in Geneva
SixSq is excited to announce that Rebecca Schenato has joined the team as Marketing & Communications Manager. Rebecca brings a wealth of experience in making tech brands shine with a proven track record of in IoT and B2B sectors. Her creative marketing approach will help bring the company to the next level, delivering an outstanding experience to current and potential users and customers.
Commenting on her appointment, Rebecca said, "It is a pleasure to be part of the SixSq team and Ekinops ecosystem. I am thrilled to have the opportunity of contributing to the growth and vision of the company. There is a lot of great potential ahead, and I am looking forward to working together towards the accomplishment of the company's ambitions".
As Marketing & Communications Manager Rebecca will be a major contributor to ensure our messaging continues to be clear and crisp, while translating the company's business objectives into actionable marketing strategies.
SixSq CEO, Marc-Elian Bégin said, "Rebecca is the perfect complement to the team, bringing a wealth of relevant experience and energy. She will be instrumental in forging a path towards our ambitious growth objectives".
Contact

Rebecca Schenato
Marketing & Communications Manager

rebecca.schenato@sixsq.com

Louise Merifield
Co-founder & Operations Manager
+41 77 44 68 170
merifield@sixsq.com

About SixSq
SixSq is a leader in edge computing B2B platform as a service. The team is based in Geneva, Switzerland, and embraces the Swiss ideals of excellence, innovation and precision. Nuvla.io, the company's B2B SaaS edge-to-cloud management platform and marketplace, allows customers to deploy a secure and comprehensive edge and cloud strategy, while avoiding lock-in. The NuvlaEdge software turns any x86 or ARM hardware platform into a smart edge device connected to Nuvla.io to deploy applications in a range of sectors. The result is a secure edge-to-cloud solution that is application-centric, hardware-agnostic, cloud-neutral and container-native.
SixSq is part of the Ekinops Group, a leading network equipment and solutions provider.
For more information, visit: sixsq.com.
Share this article