Set up Nuvla.io in minutes and deploy apps in seconds

Nuvla.io works hand in hand with devices, servers and virtual machines running NuvlaEdge software.
Apps can be deployed from the marketplace or your private app store, in seconds.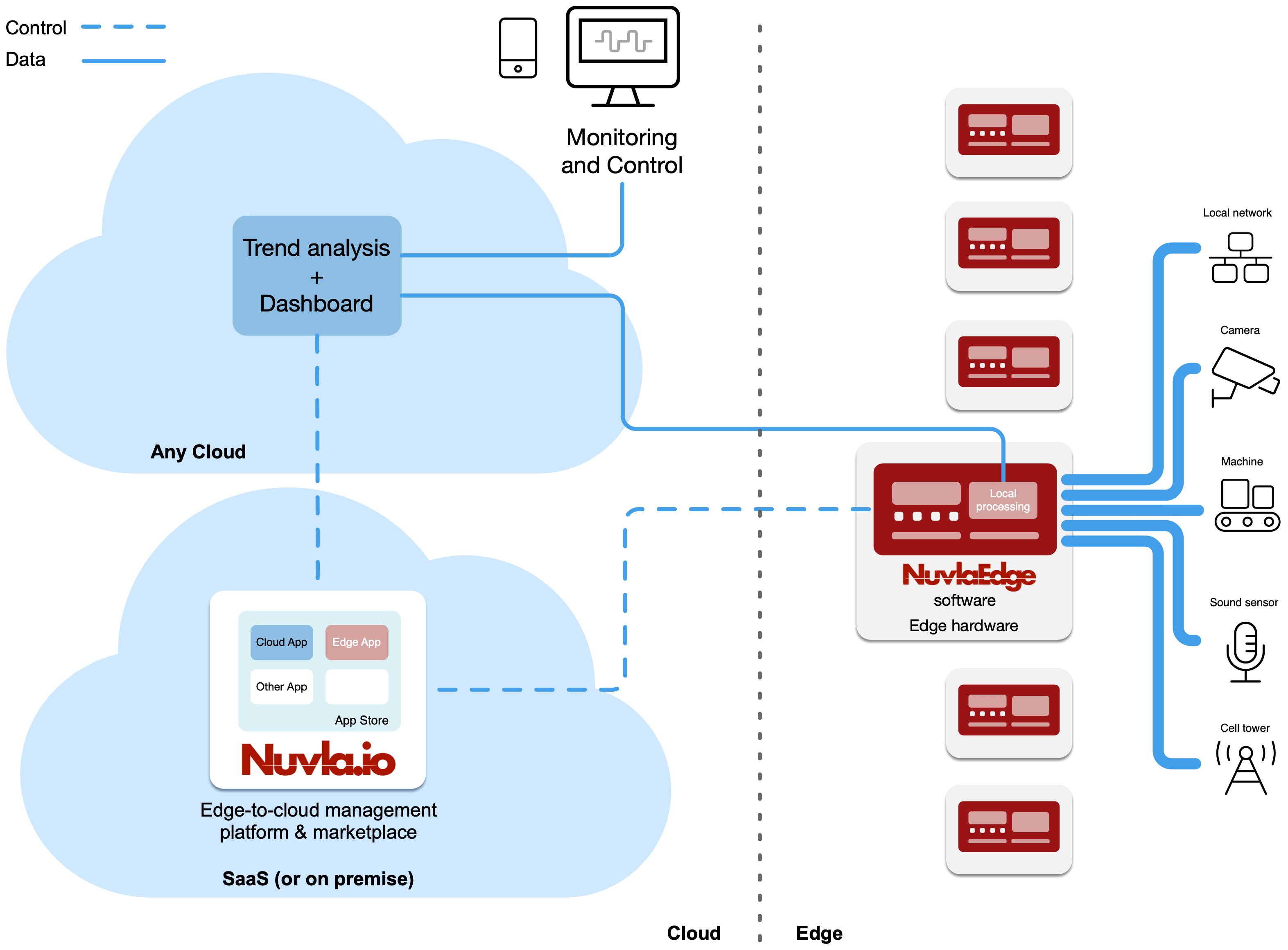 Notes
Once activated, NuvlaEdge-powered devices securely connect to the Nuvla.io platform, providing telemetry and full visibility of the devices, including connected peripherals (e.g. local network, cameras, machines/robots, sound/vibration sensors, cell tower).
Accelerators such as GPUs are also automatically discovered and exposed to containerised apps.
No user data goes through the Nuvla.io platform, ensuring complete data sovereignty.