EXTRACT; A distributed data-mining software platform for extreme data across the compute continuum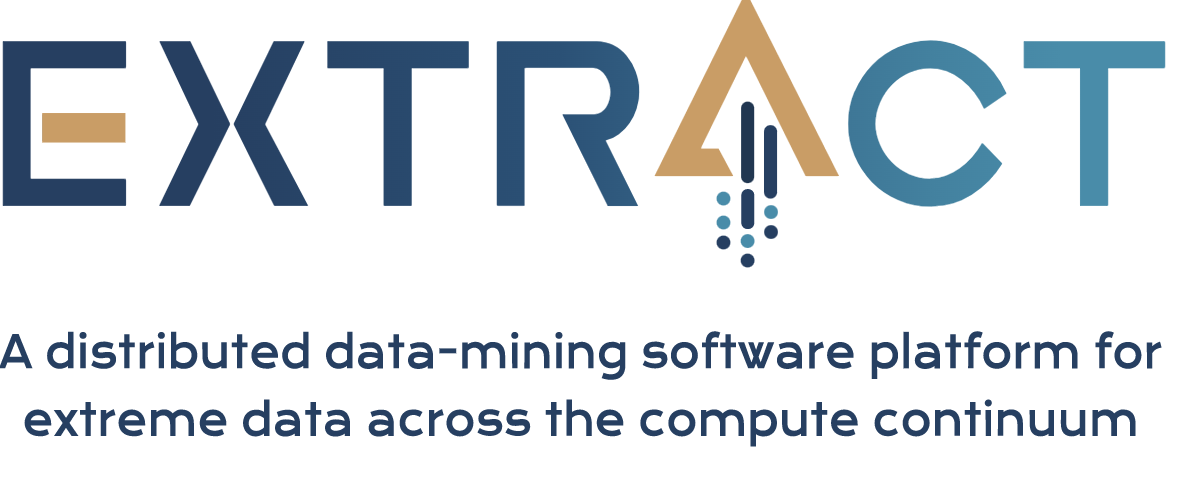 Data has become one of our key resources, driving digital transformation in various fields. Even though the specialised data-mining processes are constantly being improved to provide more accurate analyses, mining data with "extreme" characteristics (real-time, huge quantity, security, etc.) is a challenge still to be faced.
Here's what the EXTRACT Consortium aims to develop: through an efficient and secure platform, EXTRACT will integrate cutting-edge computing technologies combined with an AI framework, to create data-mining workflows able to generate high-quality knowledge.
EXTRACT will rely on two promising real-life use cases to validate its work:
A Personalized Evacuation Route service integrating data from European positioning systems, 5G localization signals and smart city IoT sensors to handle crisis management in Venice, in case of flooding.
Transient Astrophysics with an array pathfinder, in particular the real-time assessment of solar activity, processing data from 2000 radio-telescopes.
Follow the project on LinkedIn or Twitter to get the latest news.
Project website
Duration
1 January 2023 to 31 December 2025.
EXTRACT Consortium
10 companies and research institutes will work together on the development and implementation of these extreme data-mining workflows.
Funding
The project is funded through from the European Union's HORIZON EUROPE research and innovation programme under grant agreement No 101093110. SixSq is funded by SEFRI.